Did you know that CTREX Pro Subscribers can "bookmark" reviews for future reference?
While logged in, click on the star next to any title. This will save the review to your profile page. You can view your profile by selecting the icon with your username in the top-right.
Bookmarking has been available for a while now, but now you can create your own folders to organize your bookmarks into as many lists as you want. You can even print these lists or export their data.
Need to find a handful of titles on a certain topic? Create a new folder and move your bookmarks to it. The next time you need to compile a list, your old bookmarks will remain separate. Using this new tool, you can use CTREX to manage your research more flexibly.
Check it out, and
let us know what you think!
We're always looking for ways to improve the CTREX experience.
CTR Mailbag: Ask the Guru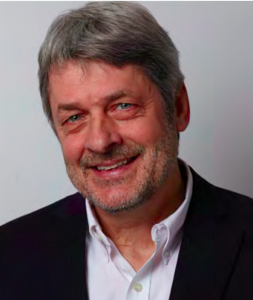 For ten years, he covered children's technology for the
New York Times
. Buckleitner is an adjunct professor at
The College of New Jersey
. He holds a BS in elementary education, an MS in human development, and a doctorate in educational psychology from
Michigan State University
.
Use this mailbag to ask a question concerning psychological or developmental factors related to children's use of interactive media, or technological trends within the space.
Your question may be answered in an upcoming issue of
Children's Technology Review
.
Sorry, the CAPTCHA you entered is incorrect. Please try again.